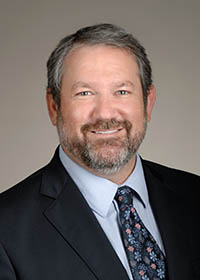 "Coping with the pandemic has changed from a sprint to a marathon," says Joshua Gordon, M.D., Ph.D., director of the National Institute of Mental Health (NIMH).
Last spring, many people were looking for ways to survive a short period of social isolation. As we passed the one-year mark of the COVID-19 pandemic in March 2021, people have to contend with a new normal of not fully knowing what will happen next.
"[We are] adjusting to a new reality and learning ways to build resilience over time," says Dr. Gordon.
The whole picture
When thinking about mental health during difficult times like these, Dr. Gordon says it's important to look at the whole picture.
"The likelihood that one will suffer mental health symptoms or a diagnosable mental health illness in the aftermath of a disaster or a stressful period of time is influenced by a wide range of factors," says Dr. Gordon. "No one factor explains that risk or resilience by itself."
For example, NIMH research around the pandemic is considering factors like age, past mental illness, family structure, education, economics, and geography. These factors can have an impact on whether or not people have long-term mental health repercussions from COVID-19 as well.
One such study is the Adolescent Brain Cognitive Development (ABCD) Study, a long-term effort that began in 2015. Its goal is to study the brain development of 10,000 children from childhood to adulthood. Research sites in 21 states have looked at how certain factors—such as video games, sleep patterns, education, and more—impact brain development. A questionnaire has been added to learn about COVID-19's impact on kids and teens.
Other age groups
Because of their heightened risk for COVID-19, older adults have had to isolate themselves in an extreme way, Dr. Gordon says. They may also be more likely to live alone. As a result, they have had to adjust to new ways of keeping in touch with friends and loved ones, and doing daily tasks. For example, they may have had to get food delivered instead of going to the store, keep medical appointments while potentially exposing themselves to risk, and rely on others more than they might like.
Parents of young children, Dr. Gordon says, have had to figure out "how to balance work and child rearing in ways they hadn't ever imagined they'd have to."
For everyone, uncertainty has made this pandemic experience especially challenging. "It's never been clear at any point during the past year how long this would really last," says Dr. Gordon. "And that uncertainty is the hardest thing to get used to."
Strategies for managing the future
To cope with that uncertainty, Dr. Gordon encourages good mental health practices that you can carry with you beyond the pandemic.
First, make sure you are sleeping well and eating nutritious foods. It's also helpful to find activities "that give you joy and pleasure," he says. That could be cooking, doing yoga, bird watching, or arts and crafts. Research has shown that even a simple walk, while practicing social distancing measures, may pick up your mood. Sticking to routines and turning off the news can also help.
Dr. Gordon notes that it's still important to reach out to people around you, and to check in with your neighbors and friends. If you can, try to connect with loved ones on phone and video calls and stay updated on the latest Centers for Disease Control and Prevention guidelines. As more people are vaccinated, those guidelines may allow for added types of safe social gathering for certain people, like those who are vaccinated.
Finally, Dr. Gordon stresses the importance of self-care. "Take breaks from work, child care, and elder care to take care of yourself," he says.