COVID-19
Featured Articles : COVID-19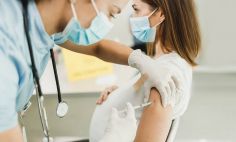 November 04, 2021
Andrea Edlow, M.D., is a maternal-fetal medicine specialist at Massachusetts General Hospital. When COVID-19 hit, her lab began researching...
COVID-19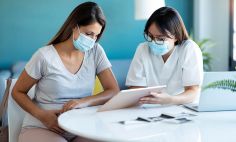 October 19, 2021
Pregnant people are at an increased risk for severe illness from COVID-19 compared with nonpregnant people. Andrea Edlow, M.D.,...
COVID-19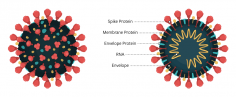 July 29, 2021
The genetic blueprint material for SARS-CoV-2 is called RNA (yellow spirals). The RNA contains information to specify the amino acids...
COVID-19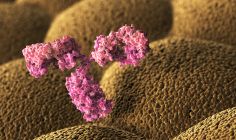 July 23, 2021
Here's a list of health terms to help you navigate the latest COVID-19 research and updates. Efficacy: How well...
COVID-19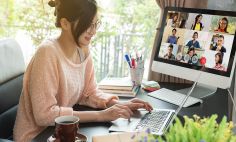 July 22, 2021
Heading back to your workplace soon? Here are some tips from the National Institutes of Health and Centers for Disease...
COVID-19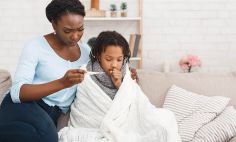 July 21, 2021
The majority of children who get COVID-19 have mild disease. But a small percentage develop a serious complication called severe...
COVID-19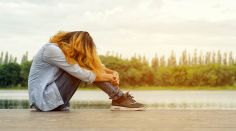 July 19, 2021
Could a child's personality hold clues to how well they will handle stressful events as a young adult? A...
COVID-19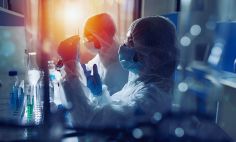 July 16, 2021
Though the COVID-19 vaccine is an important tool in stopping the spread of the virus, treatments are still essential to...
COVID-19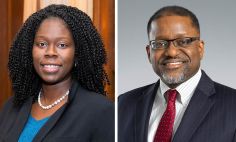 July 15, 2021
Racial and ethnic minority communities in the U.S. are disproportionately affected by COVID-19, meaning they have been hit harder...
COVID-19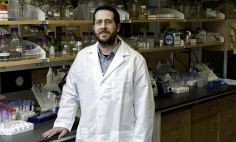 July 14, 2021
Vaccines work by teaching your body's immune system to recognize and fight back against germs, such as a virus,...
COVID-19