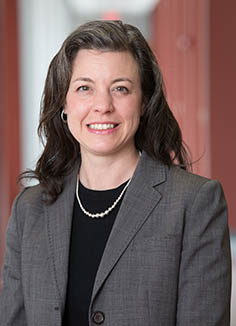 Identifying the cause of low back pain has become a frequent challenge for medical professionals. It is also what has encouraged Gwendolyn Sowa, M.D., Ph.D., of the University of Pittsburgh to study the topic.
Low back pain is a widespread issue in the U.S. It affects more than 25% of workers, according to a recent national health survey. An injury, working in a physically demanding job, or working in a job where you sit too much can all contribute to back pain.
"It's one of the most common causes of disability both from a quality of life perspective but also from a productivity perspective," Dr. Sowa says. "It has a huge impact on how patients can function in their everyday life, whether that's their work, their home-related activities, or their leisure activities."
Because of how widespread it is, low back pain also presents an opportunity for researchers.
An opportunity for change
"It's also one of the areas that we have the biggest opportunity to change the way we care for patients," Dr. Sowa explained. One of those opportunities is around identifying contributors to back pain.
"The findings on traditional imaging such as X-rays and MRIs often have a very poor correlation with patient symptoms," Dr. Sowa explains. She says that many people who might have physical damage to their low back may not experience any symptoms. On the other hand, some individuals might experience a great deal of low back pain but could have little visible damage.
Through her work supported by the National Institute of Arthritis and Musculoskeletal and Skin Diseases, Dr. Sowa and her collaborators study better ways to treat people based on their individual symptoms and medical history. This includes looking at factors like genetics, stress, lifestyle, behaviors, and activity levels.
Holistic health for low back pain
Rather than treating one symptom or only looking at one aspect of a person's pain, Dr. Sowa says she and her team aim for a more well-rounded approach.
"We want to develop precision medicine approaches to their treatment that we hope will be more effective and prevent a trial-and-error type of approach to treating these patients," Dr. Sowa says.
She adds that the ultimate goal of her research is to decrease unnecessary treatments and increase the chances of finding the right treatment the first time.
"If we don't improve [patients'] function and get their pain under control, they're more likely to progress to chronic back pain," she says.
Addressing chronic pain
Dr. Sowa also studies how to better address chronic back pain through the Back Pain Consortium (BACPAC) Research Program of the Helping to End Addiction Long-termSM Initiative, or NIH HEAL InitiativeSM. The NIH HEAL Initiative's goal is to help advance research that will address the national opioid public health crisis. Opioids are often prescribed for low back pain. They are strong and sometimes addictive painkillers that have been overused and sometimes misused, and not currently indicated for use in chronic low back pain.
To tackle this complex and common problem, teamwork is key, she notes.
"It's a complex problem, and one that an individual field is not going to solve," Dr. Sowa says. "As we bring physicians and scientists from all different backgrounds together, I'm hoping we can move the needle on it."