Skin: It's our body's largest organ. It protects us by keeping fluids in and harmful microbes out.
Sometimes, due to our environments and genes, our skin gets, well, unhappy. But how can you tell the difference between a minor rash and a more serious condition? Read our quick rundown of five common skin conditions and what they look like. Also, be sure to talk to a dermatologist, a doctor who specializes in skin conditions, or other health care provider for a full diagnosis and care.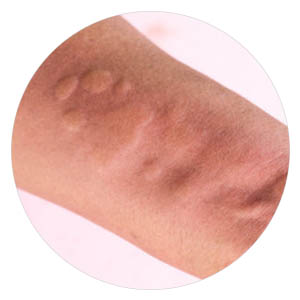 Hives
Hives are pink, itchy bumps that can appear anywhere on the skin and last for less than 24 hours. They may be caused by some food allergy, infection, or medications. Hives are common and often go away on their own.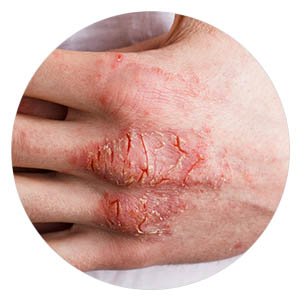 Eczema
Eczema, or atopic dermatitis, often begins before age 5 and may continue as kids get older. For some people, the raw, sensitive, and inflamed skin may cause severe itching at night. It often happens on the face, inside the elbows, behind the knees, and on the hands and feet.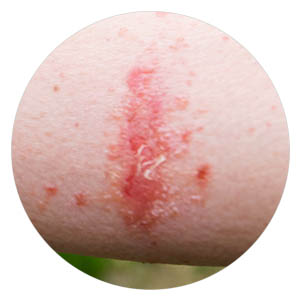 Contact dermatitis
Contact dermatitis may have well-defined borders and appears when your skin touches a foreign substance (dyes, soaps, latex, poisonous plants). The resulting rash may be itchy and red, and oozing blisters may develop. The reaction most often occurs 24 to 48 hours after the exposure.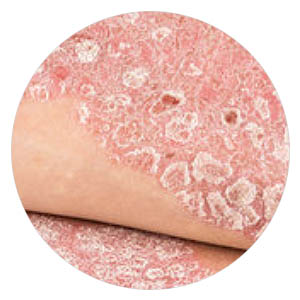 Psoriasis
Psoriasis consists of thick patches of rough, scaly skin, most commonly on the scalp, elbows, knees, and lower back. These patches can be itchy and painful and may bleed when scratched. Psoriasis sometimes runs in families and can be associated with arthritis that often involves the fingers, toes, or spine.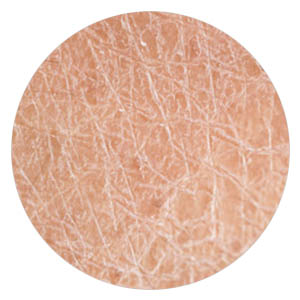 Dry skin
Dry skin occurs when your skin loses too much water and oil. It can happen at any age. The rough, cracked, and itchy skin may be caused by cold, dry air; washing your hands often; harsh soaps or detergents; and aging. As we get older, our skin makes less natural oil.