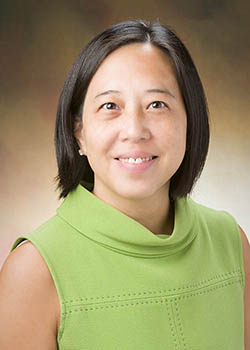 Concussions among professional athletes have been covered widely in the media. But Christina Master, M.D., co-director of the concussion program at Children's Hospital of Philadelphia, thinks more attention should be paid to brain injuries in children and teens.
The latest figures show that each year in the U.S. about 283,000 children under the age of 18 visit the emergency room for recreation-related traumatic brain injuries, including concussion. Injuries from playground activities and contact sports—especially football, soccer, and basketball—make up nearly half these visits.
Greater awareness of concussions at the pro athlete level "has certainly trickled down to the youth athlete level" and has sparked more research in recent years, Dr. Master says.
New research paths
Many of these new studies are changing our ideas about treatment and diagnosis, for example, how long a full recovery takes and the differences in concussion between girls and boys.
"The idea of sitting in a dark room after a concussion is probably going by the wayside."

- Christina Master, M.D.
Dr. Master has worked on recent National Institutes of Health-funded studies that have looked at new, quicker, and more objective ways to diagnose concussion. These include simple balance tests in a doctor's office and eye tracking tests that can tell if a brain injury happened.
Research also shows that one in six children between the ages of 5 and 15 who get a concussion will have another one within two years. A recent study of Children's Hospital of Philadelphia patients found that the risk of repeat injury was highest among the oldest kids.
Rethinking recovery
Research suggests that kids who have suffered a concussion may need more help at school and with sports as they recover. But light exercise, such as walking on a treadmill or riding a stationary bike, could help recovery.
"The idea of sitting in a dark room after a concussion is probably going by the wayside," Dr. Master says. "Once a child's symptoms start to improve a few days after the concussion, there is a role for low-intensity activity. The idea is just to get the heart rate slightly elevated without provoking severe symptoms."
Parents, teachers, and coaches need to take concussions seriously. "They can have a big impact on a child's life. They need support at home and at school, and active management from a physician," Dr. Master notes.
But it's not the end of the world, she adds. "Kids generally do well in recovering from a concussion with proper attention and treatment."