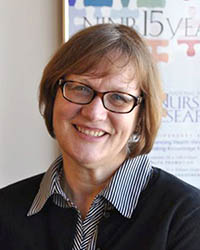 Patients and their families who have heard about the value of palliative care often have many questions about it. Jeri Miller, Ph.D., chief of the Office of End-of-Life and Palliative Care Research at the National Institute of Nursing Research (NINR), offers these three tips:

First, understand if palliative care is right for you. "If you or a family member or friend suffers from physical symptoms such as pain due to serious illness and that pain is not under control, it may be a good time to seek help from a palliative care team," Dr. Miller says. If you're a family caregiver and you need help coping, consider that palliative care can also help you.
Don't delay. "It's never too early to start palliative care," she says. "Tell your doctor or health care provider that you'd like to include palliative care as part of your treatment care. Ask for a referral." Dr. Miller recommends looking at the provider directory at getpalliativecare.org. The NINR website also has a palliative care page. The page gives answers to many important questions, including information on palliative care for children with serious illnesses. It also has videos and personal stories of families who used palliative care.
Know what to expect. "You don't need to give up your own health care provider to get palliative care. It's like an extra layer of support," Dr. Miller says. Palliative care can also help with symptom management, social support, and counseling. A care team can help with practical problems such as completing medical and legal forms or organizing and scheduling care. Palliative care is available in the hospital, at home, and in outpatient clinics and other settings.