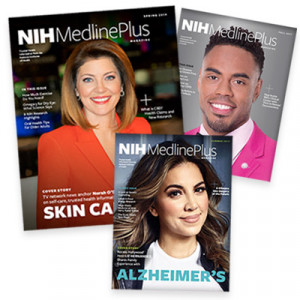 Subscribe to the free print magazine
Use the form below to get NIH MedlinePlus Magazine delivered to your home or office. The print issue is only available in English. It ships four times a year and is free.
You can order our print magazine in bulk. Please note that print orders are only shipped within the U.S.