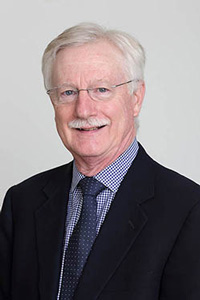 Alcohol use disorder (AUD) affects roughly 15 million people in the U.S. People with the condition may drink in ways that are compulsive and uncontrollable, leading to serious health issues.
"It's the addiction that everyone knows about, but no one wants to talk about," says George Koob, Ph.D., the director of the National Institute on Alcohol Abuse and Alcoholism (NIAAA).
As NIAAA celebrates an important milestone this year—its 50th anniversary—the institute's research is more important than ever. Like NIAAA reported earlier this year, alcohol-related health complications and deaths as a result of short-term and long-term alcohol misuse are rising in the U.S.
"Alcohol-related harms are increasing at multiple levels—from emergency department visits and hospitalizations to deaths," Dr. Koob says. He spoke about NIAAA efforts that are working to address this and how people can get help.
What has your own research focused on?
I started my career researching the science of emotion: how the brain processes things like reward and stress. Later, I translated this to alcohol and drug addiction and investigating why some people go from use to misuse to addiction, while others do not.
What are some major breakthroughs NIAAA has made in this area?
We now understand how alcohol affects the brain and why it causes symptoms of AUD. This has far-reaching implications for everything from prevention to treatment. We also understand today that AUD physically changes the brain. This has been critical in treating it as a mental disorder, like you would treat major depressive disorder.
Other breakthroughs have been made in screening and intervention, and in the medications available for treatment. All of this has led to a better understanding of how the body changes when one misuses alcohol and the proactive actions we can take to prevent alcohol misuse.
What is a misconception that people have about AUD?
Many people don't realize how common AUD is. There are seven times more people affected by AUD than opioid use disorder, for example. It doesn't discriminate against who it affects. People also don't realize that AUD is a brain disorder that actually changes how the brain functions. Severe AUD is associated with widespread injury to the brain, though some of the effects might be partially reversible.
What's next for NIAAA?
For five decades, the institute has studied how alcohol affects our health, bringing greater awareness to alcohol-related health issues and providing better options for diagnosis and treatment. Recent research has focused on areas such as the genetics of addiction, links between excessive alcohol use and mental health and other disorders, harm to long-term brain health that can be caused by adolescent alcohol use, and the effects of prenatal alcohol exposure, among others.
"We want everyone from pharmacists and nurses to addiction medicine specialists to know more about alcohol and addiction."

- George Koob, Ph.D.
Currently, we are working on a number of initiatives. One is education. We want everyone from pharmacists and nurses to addiction medicine specialists to know more about alcohol and addiction. We're also working on prevention resources for middle school-aged adolescents. Other goals include understanding recovery and what treatments work best for people and why. We're also learning more about alcohol's effects on sleep and pain, and we have ongoing efforts in medication development.
Finally, we're learning more about the impact of alcohol on women and older adults. Women have begun to catch up to men in alcohol consumption and alcohol-related harms. Women are more susceptible to some of the negative effects that alcohol has on the body, from liver disease to certain cancers. Further, more older adults are binge drinking and this places them at greater risk of alcohol-medication interactions, falls, and health problems related to alcohol misuse.
How can someone get help?
If alcohol is negatively affecting you or someone you know, seek help from someone you respect. For example, a primary care doctor or clergy member. There are a number of online resources from NIAAA, like the NIAAA Alcohol Treatment Navigator®, an online resource to help people understand AUD treatment options and search for professionally led, evidence-based alcohol treatment nearby. There's also Rethinking DrinkingSM, an interactive website to help individuals assess and change their drinking habits. Also, know that there is hope. Many people recover from AUD and lead vibrant lives.